Assessment Services
Comprehensive psychological and neuropsychological assessments of adults and older adults for a wide range of presenting cognitive and emotional problems.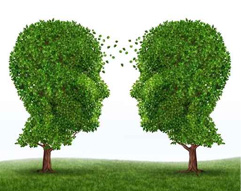 These might include the following areas: cognitive and intellectual functioning, social and adaptive skills, memory, executive functioning (such as planning, organising and problem-solving) and emotional complaints, such as anxiety and depression. Physical symptoms will also be considered as part of a psychosocial formulation, but any diagnosis of physical symptoms would need be made by the appropriate medical specialist.
Treatment Offered
All treatments offered are in line with NHS National Institute for Health and Clinical Excellence (NICE) guidelines and recognised as the most effective psychological treatments for the specific difficulty. Services offered include neurorehabilitation following brain disorder, for instance cognitive strategies for cognitive difficulties. Interventions are also provided to facilitate adjustment and ameliorate emotional distress, such as symptoms consistent with depression, anxiety, stress and post-traumatic stress disorder.
Languages Spoken
English and Italian (fluent); Spanish and Swedish (good).
Funding
Private psychological services are available to self-paying individuals and people who have their fees paid by other sources, such as insurance companies.
If you are a self-funding individual, you will be informed about the cost of the assessment / treatment before you start.
If you have medical insurance, you should contact your insurer to ensure that your cover is adequate.
Dr Linda Monaci is registered as a provider of clinical psychological services with a number of medical insurance companies, please contact her for further information.